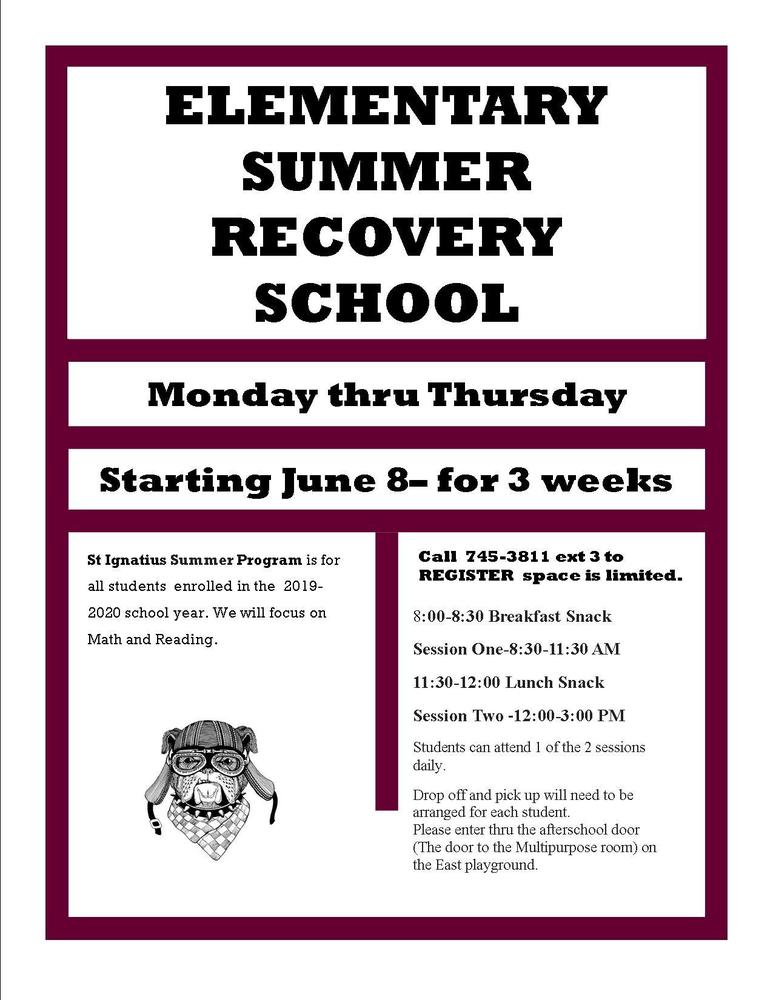 2020 Summer Program
Connie Marchant
Thursday, May 21, 2020
Elementary Summer Recovery School, available for all students currently enrolled in TKO thru 5th grade during the 2019-2020 school
Middle school and High school are also offering a summer program. The Program will start Monday June 8 for three weeks. There will be two sessions, AM and PM. A light breakfast snack will be available starting at 8am.
AM session hours are 8:30am to 11:30 am
PM session hours are 12pm to 3pm
Students can attend one of the two sessions.
Transportation is NOT provided.
To register your student for the Elementary program please call
Connie Marchant 745-3811 ext 302
To register your student for the MS/HS program please call
Jackie Spidel 745-3811 ext 263