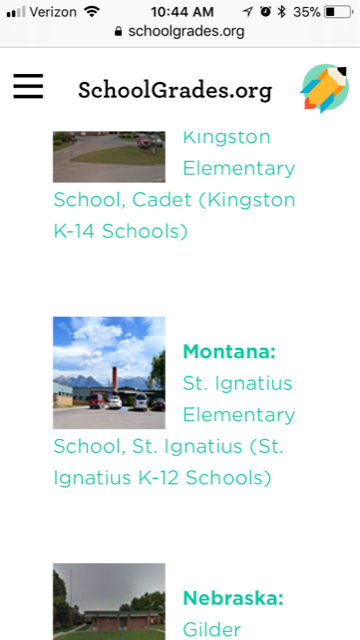 Congrats St. Ignatius School District #28
Jason Sargent
Monday, October 30, 2017
Superintendent Monday News Report
10-30-17
Jason Sargent – Superintendent St. Ignatius
Calendar:
Nov. 1: WMASS Missoula
Nov. 2: SRO meeting with Sheriff Bell
Nov. 5-7: Fly to Wash. DC for STEP Grant
Nov. 8: IEC
Nov. 15: STEP Family Night Pizza and Crafts
Nov. 16: Career Day
Nov. 21: Board Meeting
Nov. 28: IEFA Student Leadership
Nov. 30: IEFA Meeting Julie Cajune
The administration has started Book Club with: Data-Driven Leadership, Datnow, Park
2 Year, Five Year Plan Review for November:
Goal Area 3: Facilities
Statement of Intended Outcome, Five Years: St. Ignatius Public Schools has facilities that are conducive to learning and meeting the needs of our students. We have a program in place for making continual improvements to our facilities to ensure that our facilities remain relevant, state-of-the art, equipped with the necessary technology to meet the needs of our staff and students. Our school is THE center of our community.
Strategic Objectives – Two Year Plan:
The Buildings and Grounds committee will identify and prioritize the current and anticipated needs of the district.
We will continue to develop partnerships with outside entities/individuals to assist with the facilities/equipment needs of the District through financial support or volunteerism.
We will assess the facility needs of the District on an ongoing basis.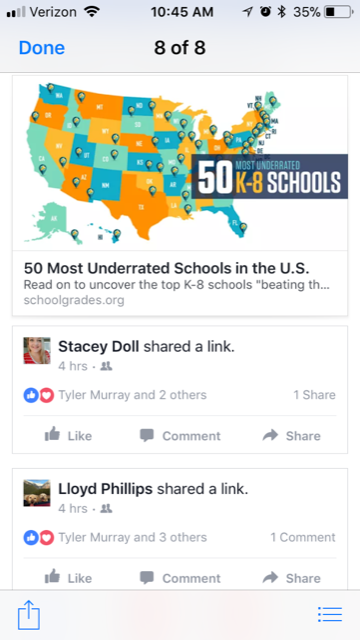 https://www.schoolgrades.org/blog/50-most-underrated-schools-in-the-us/
SchoolGrades, a project of the Manhattan Institute for Policy Research, ranks every public and charter school serving K-8 students in the United States. To reflect the fact that some schools have a more difficult time teaching disadvantaged students, SchoolGrades applies a statistical adjustment to performance data based on its economic profile—as defined by percentage of students with free or reduced lunch (FRL). This essentially gives "extra credit" to schools that serve low-income student bodies and holds schools that serve affluent students to a higher standard.
To compare schools across the entire U.S., SchoolGrades factors in federal scores on the uniform National Assessment of Educational Progress (NAEP). The end result allows parents to accurately assess schools' performance, no matter where they live.
One key finding: all across the country, there are schools which are diamonds in the rough. They teach students from low-income families—but perform well. Here we list the schools in each state with a student body that's at least 75% low-income and still get an impressive "school grade."
50 Most Underrated Schools in the U.S. K-8 Schools "Beating the Odds" in Every State
Jason Sargent, Superintendent School District #28