The tennis court is under construction. The entire court is being replaced with 4 new courts. St. Ignatius is a beautiful place to play tennis and we look forward to offering brand new courts for student-athletes, staff and community.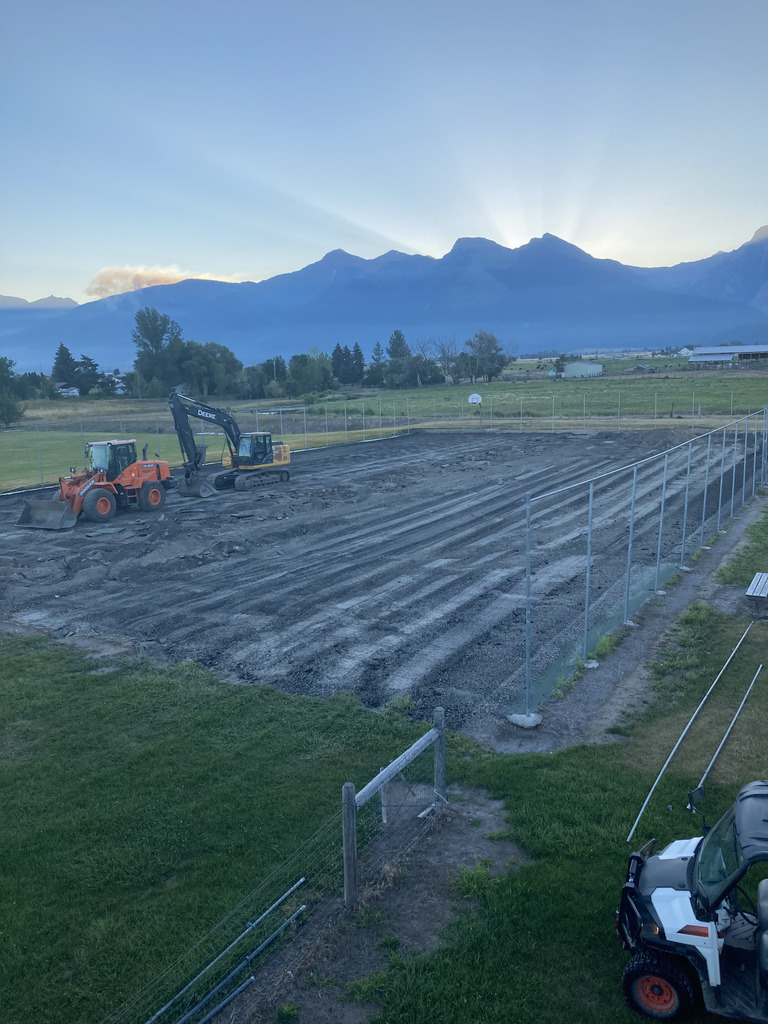 Sports Physicals

MHS 22-23 School Supply List

Middle School and High School new student registration will start Wednesday, August 10th at 9am. Please come in and see Jackie Spidel.

St. Ignatius Schools will be holding a Substitute Training Day on August 11th at 11:00 AM in the Elementary All Purpose Room. Please plan on attending the training! If you have any questions please contact RaSena Christopher 406-745-3811 ext 4001.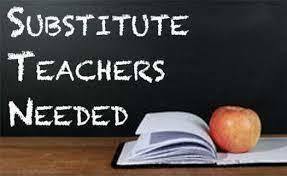 Middle School 22-23 Supply List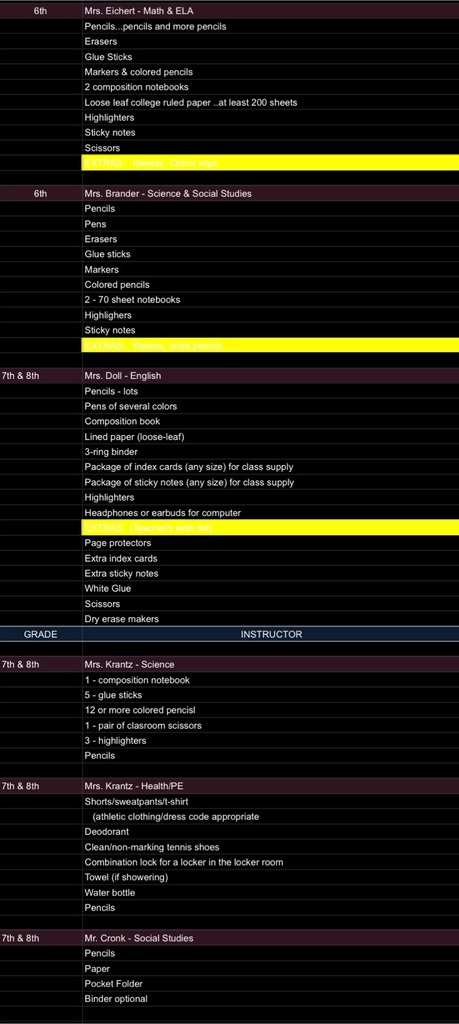 Fall Sports meeting Thursday, August 4th 6:00 PM Middle School and High School parents are encouraged to attend. This meeting will include both Middle School and High School sports. Hello Parents and Guardians, It's that time of year again and fall sports are gearing up for another season of competition. We will be hosting our Fall Sports Parent Meeting on Thursday, August 4th at 6:00 pm in the High School Gymnasium. We will be discussing the student activities handbook to familiarize you with procedures and identify the responsibilities of all parties involved. Our activities handbook can be found on the school's website stignatiusschools.org. Athletes and managers need to have the Activity Fee paid before their first game or event. The Fee will be $40 for the upcoming school year. We will also be handing out physical forms, MHSA concussion awareness forms and handbook forms for both athletes and managers. All forms (physical, concussion and handbook) need to be signed by a parent or guardian in order for an athlete and manager to practice or participate. Please schedule your athlete(s) physical appointment ASAP before the first day of practice. High school fall sports begin practice Friday, August 12th. Middle School football will start practice Friday, August 12th. Middle School Cross-Country will start Thursday, August 18th. Middle school volleyball will start practice Monday, August 22nd. First day of School is Wednesday, August 24th. Please be sure to mark the date on your calendar. Thanks for your support and let's get ready for another great season of Bulldog Athletics. Thank you, Stuart Grant Athletic Director Mission HS & MS

HS/MS Football Camp 2022 3 Days in the Heat - Great Week of Camp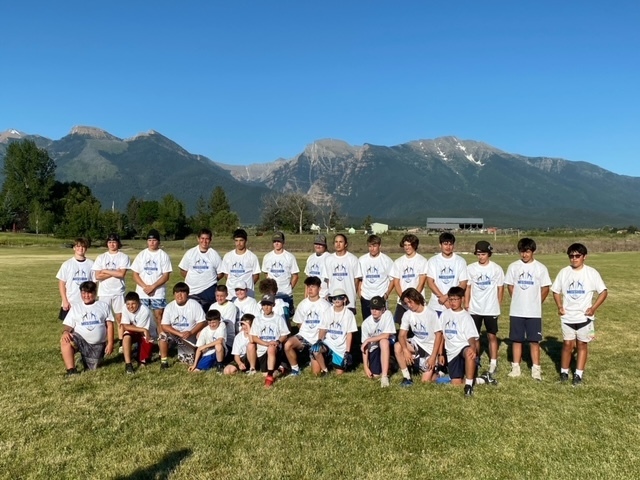 Thank you Officer Girsch and Dan McClure for donating your time and energy to our summer school programs. Thank you, the students enjoyed your visit. :)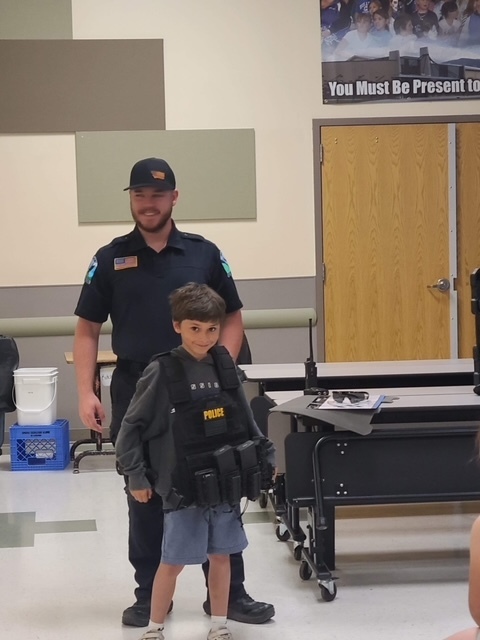 Book Giveaway!! Who: Tons of Books for Ages 0-19 When: Monday, June 27 5:30-6:30 PM Where: St. Ignatius School Library Sponsored by: AMFT, First Book, Lower Flathead Ed. Assoc., MFPE, Plains Teachers Organization, St. Ignatius Fed. of Teachers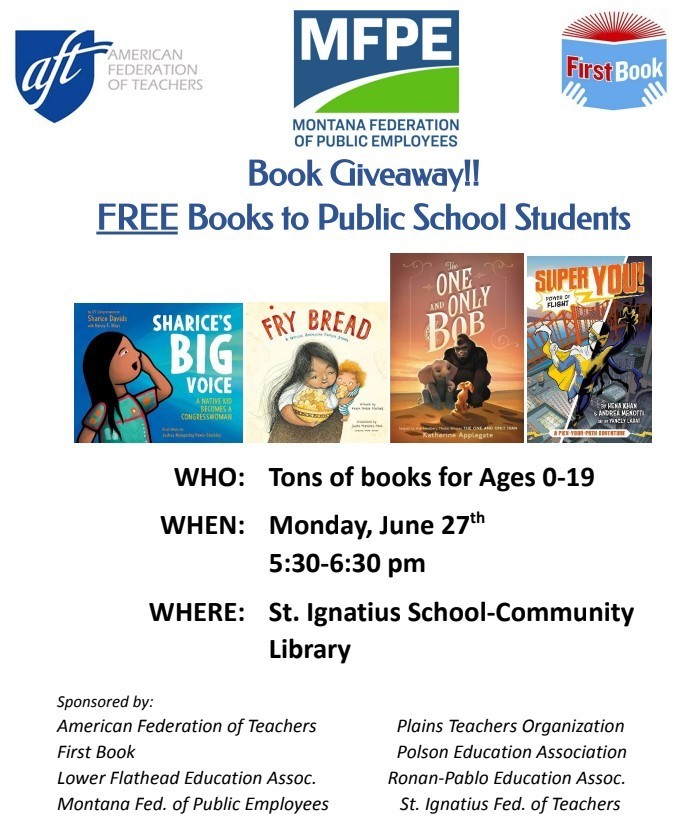 Summer Program Special Guests Today!! Thanks Smokey Bear and Mr. Dev LaFrombois for visiting us today. :) Only you can prevent forest fires.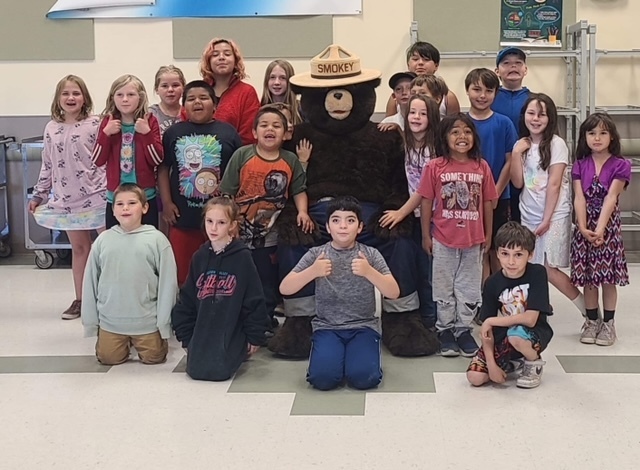 Hope to see you out there this summer for the Bulldog Blitz Scramble on July 23rd. Contact Stuart Grant for more information.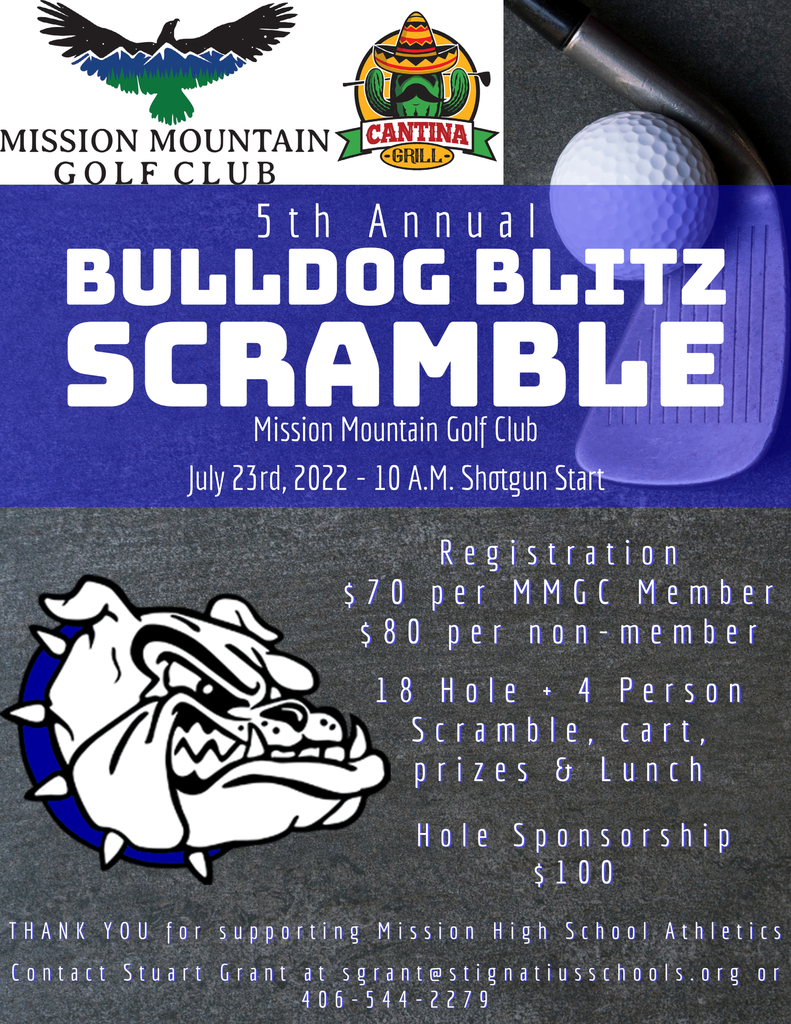 Boys and Girls Club - Mission Boys & Girls Club for this summer will be joining the Ronan Club. Pick up (8:30 am) and Drop off (5:30 pm) will be at the Mission Teen Center, south side of the High School parking lot. During Summer School (June) a lunchtime pickup and drop off will be provided for Club members attending. For more information, please call 406-744-2100 or 406-676-5437. to register your child or children please visit the Club's website at flatheadbgc.org/summer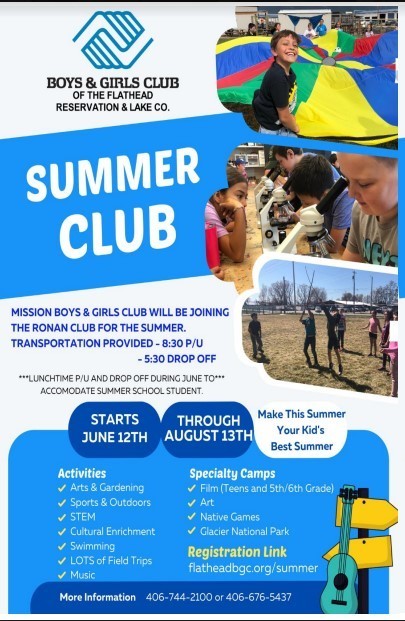 Due to the weather forecasts calling for 58-89% chances of rain on Saturday, we will be holding the Class of 2022 graduation ceremony in the old MHS Gym. We've loved having the past two graduations outside, but we can't take down and set up very quickly if it does rain. We want everything to run smoothly for this momentous occasion. We hope to see everyone at Noon on Saturday, June 4th. Go Bulldogs!

Reminder: 8th Grade Promotion takes places Wednesday, June 1st at 4pm in the new gym. 8th graders are to report to the Middle School Commons at 3:30pm. We're looking forward to it.

Final from the State Championship softball game, Mission 11- Florence 14. Runner-up for the 2nd year in a row. Kudos to the players and coaches for an amazing, hard-fought season. #bulldogpride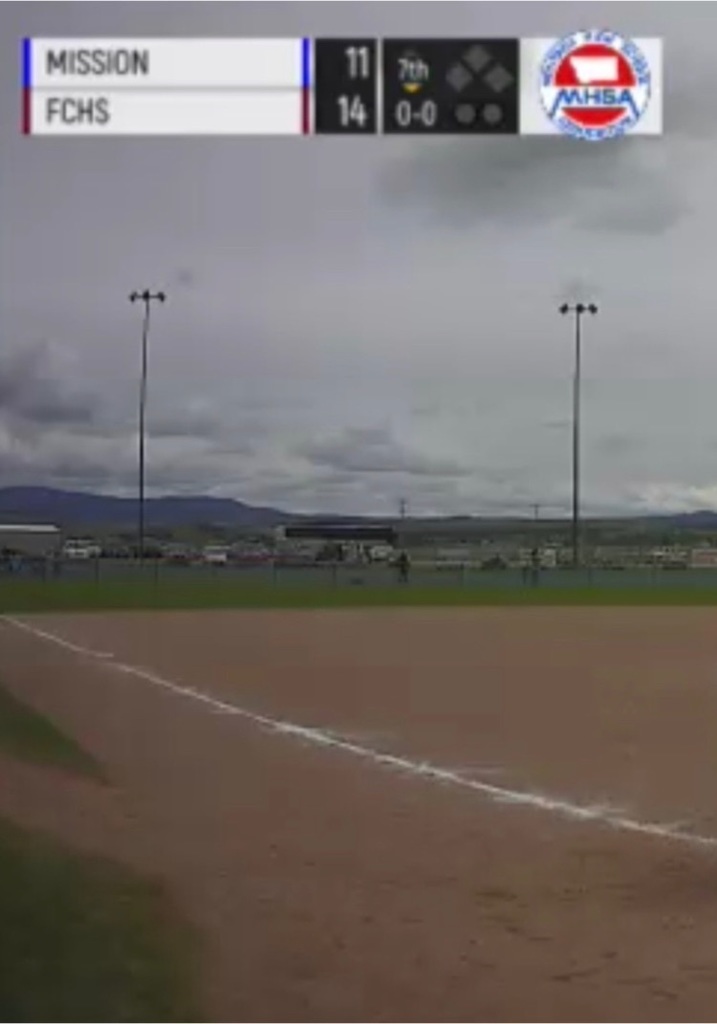 Softball is playing Florence right now for a spot in the state championship game! Let's go ladies!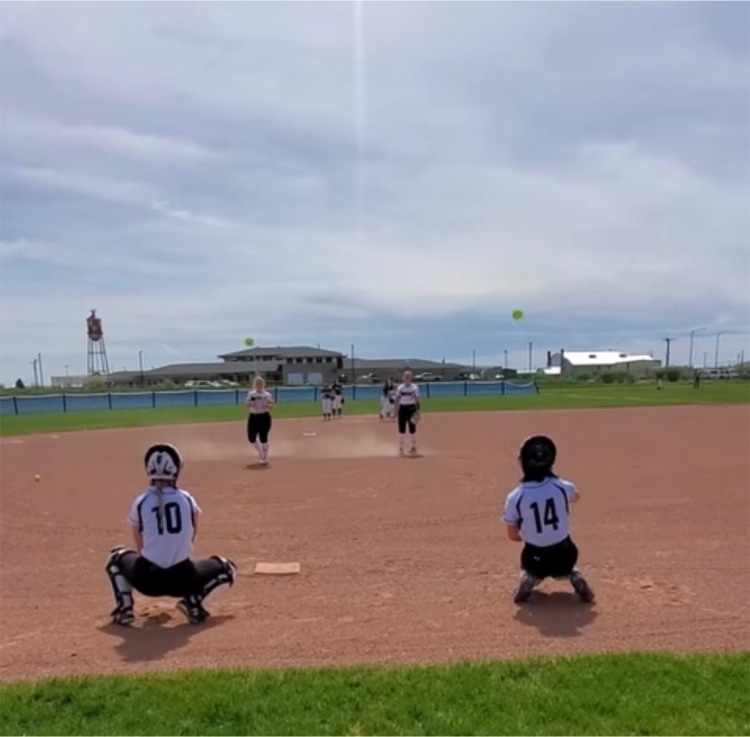 The last day of school is Thursday, June 2nd. We will have an early dismissal at 12pm. Buses will run at noon. Have a great summer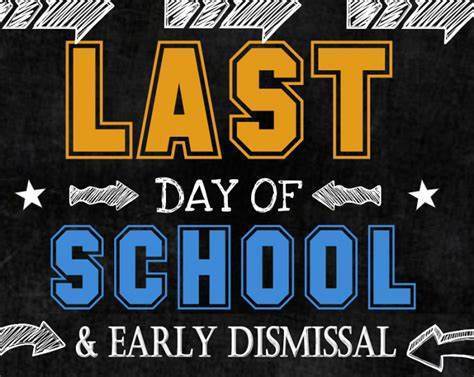 Parents and Community: Today St. Ignatius School District #28 was notified of a social media threat against the school. The school was on soft lock down to just be safe and the person responsible for the threat was in custody before school ended. We released students as normal at the end of the day. No one was on campus that posed any threat to the district. We will resume school tomorrow at our normally scheduled time.