Senior Night for Football and Cross Country. Thanks to these Seniors for the hard work and years of dedication. Thanks to parents for supporting them. #gobulldogs

October Lunch Menu
Mission Athletics 10/5 MSFB Schedule and Location change MS Football @ Plains for 10/5 has been moved to a HOME game tomorrow here in Mission. 4:00 PM kickoff Plains @ Mission HOME MSFB

Thanks to George and CSKT Forestry for donating wood for our fire pit in the new school garden! Our middle schoolers did a great job unloading and stacking this morning! Caitlin Shelman Art and Spanish Teacher MHS/MMS
Mission Athletics 10/2 - 10/7

Some pics of Homecoming Friday. Good times we're had by all. Thanks to everyone who showed up to support our students. Izzy Evans and Rhain Gonzalez were crowned Queen and King. #gobulldogs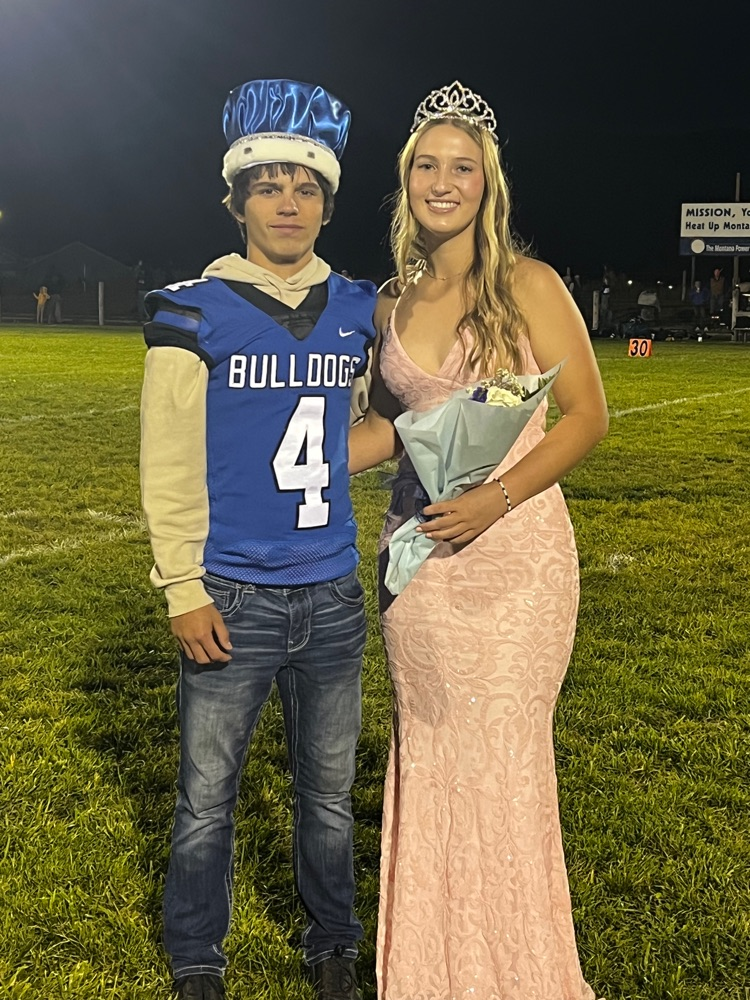 Some pics of Homecoming Friday. Good times we're had by all. Thanks to everyone who showed up to support our students. Izzy Evans and Rhain Gonzalez were crowned Queen and King. #gobulldogs

Homecoming Parade Route. Parade starts at 1:30pm. Like, share, and tag people who may need to know.

The 2023 MHS Homecoming candidates. They will be in the parade tomorrow, and winners will be crowned at halftime of the football game vs. Charlo. Parade starts at 1:30pm.

We had the privilege of hearing from former Drug Enforcement Agency Agent and public speaker Rocky Herron. His goal is to provide information to schools and students about the dangers around substance abuse so they can be informed and make good decisions. Rocky's storytelling, openness, and honesty made for an engaging presentation. His question to everyone, "Which future will you choose for yourself?"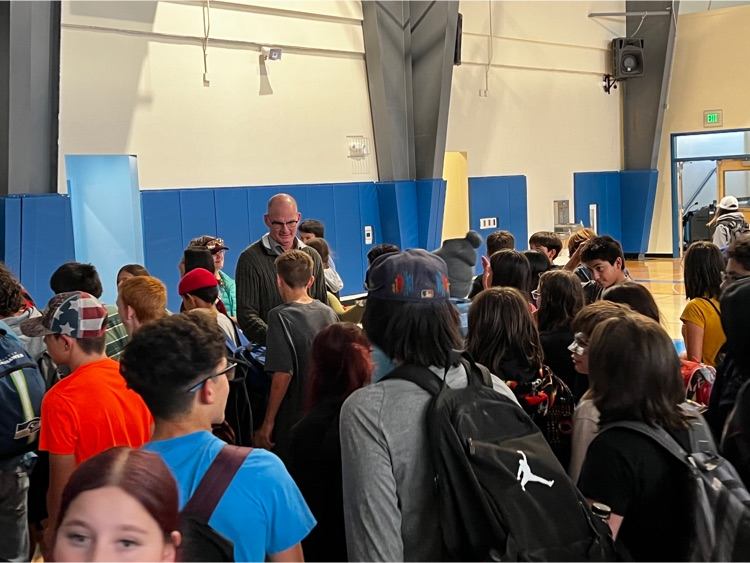 Lady Bulldogs with the 12-6 win over Butte High. Play semi-final game vs Glacier at 5:00 PM

A BIG, BIG thank you to our school SRO Officer for helping monitor the school drop off situation the past few days! Bulldogs are safe and Sargent Vinson is a great example for safe behavior! THANK YOU! **A reminder: The drop off zone is for pulling up and dropping off! Do not shut your car off. Do not get out. Thank you!***

***ELEMENTARY STUDENTS!*** Don't forget it's Pajama Day TODAY 9/28! Go Bulldogs!

Today was, "Anything but a backpack day," for Homecoming. Our kids were super creative with their gear. #gobulldogs

Today we all wore orange to raise awareness about the childhood hunger that does exist in our state. Not only do we make sure that breakfast and lunch are healthy meals for the students, we offer a snack after breakfast to high school and middle school AND we help the elementary try new fruits and vegetables in their afternoon snacks! Last year we brought back the salad bar for the kids and this year we are working on variety. So today we wear orange. Wendy Weider and Kitchen Staff :)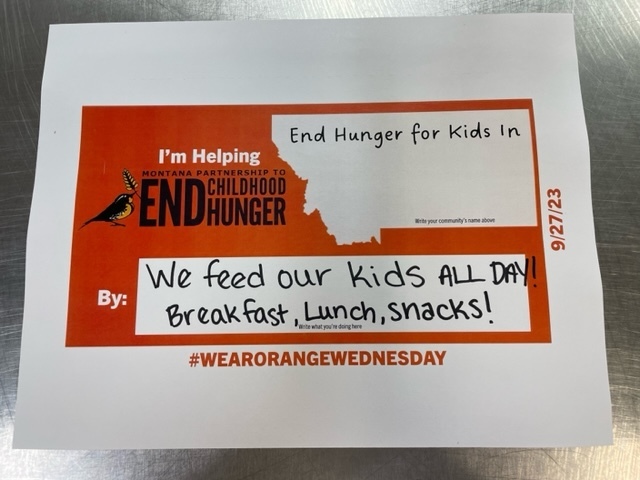 !!!***ELEMENTARY STUDENTS***!!! Don't forget to wear your crazy socks tomorrow! The class with the most students dressed up this week will win an ice cream party! 🍦🍨 Go bulldogs!

MHS juniors and seniors were able to attend the Montana College and Career Fair on the campus of U of M today. Seniors are starting to narrow down what life will look like after graduation. #gobulldogs
Mission Athletics 9/25 - 9/30 HOMECOMING WEEK

Mark your calendars. Picture Day is coming. Monday Oct 2, Elementary picture envelopes will be sent home this week. If you choose to order and pay online, go to mylifetouch.com. The Elementary picture day ID is EVTBR8V3S. If you wish to have your siblings photographed you may go to the elementary stage at 8am.

MHS Java Dog baristas were able to attend a workshop at Tri-State Restaurant Supply in Billings this week. The workshop featured new syrups and mixes by Torani. Students were greeted by a Torani rep upon arrival and quickly began making drinks at five stations. Each station featured new recipes. Students were encouraged to try the recipes but also experiment with the new products. In addition to hands-on training, the baristas were given a tour of the store. The group spent the day playing and experimenting before stocking up on new flavors to bring back to the Java Dog coffee cart. #baristalifeskills